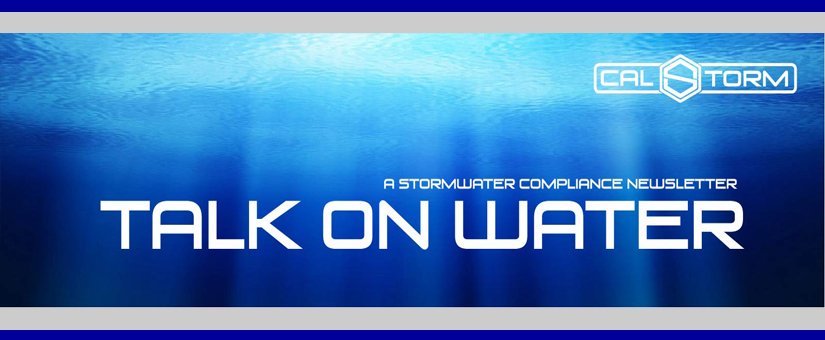 The SWPPP is living document and is meant to reflect the ever changing landscape that is construction.
As such, it is imperative that the SWPPP be kept current.
Keep great records

Print your official weather daily and keep on file at project site. It is recommended that you don't rely on PDF copies, i.e. print out weather report daily.
Ensure that inspection reports are printed and filed onsite in the appropriate Appendix or separate binder for easy reference.

Mark up your plans
Keep an up to date 24 x 36 drawing posted on the wall at your project site. Mark it up with all your BMPs. When legibility becomes a problem, print out a fresh copy and mark it up with your current BMPs. Ensure that you file old drawings onsite, which can be produced if needed during an audit.
1604-Talk-on-Water-April-2016-Issue

Posted by CalStorm_Admin
On April 1, 2016