Our Pledge
At Cal-Storm Compliance we pledge to treat you, our client, as a partner with respect and individual attention.
Mission Statement
To Provide Quality and Integrity to Storm Water Compliance.
The CAL-Storm Compliance Story
CAL-Storm Compliance, Inc. was established in early 2009 to help clients effectively comply with the requirements of the new Construction General Permit (CGP). From the beginning we recognized a need for an unbiased focus on practical storm water solutions. With over 20 plus years of real experience, both in the field, as well as on SWPPP development, will ensure the delivery of practical compliance solutions. Our goal is to provide quality deliverables that will ensure compliance in an ever changing industry.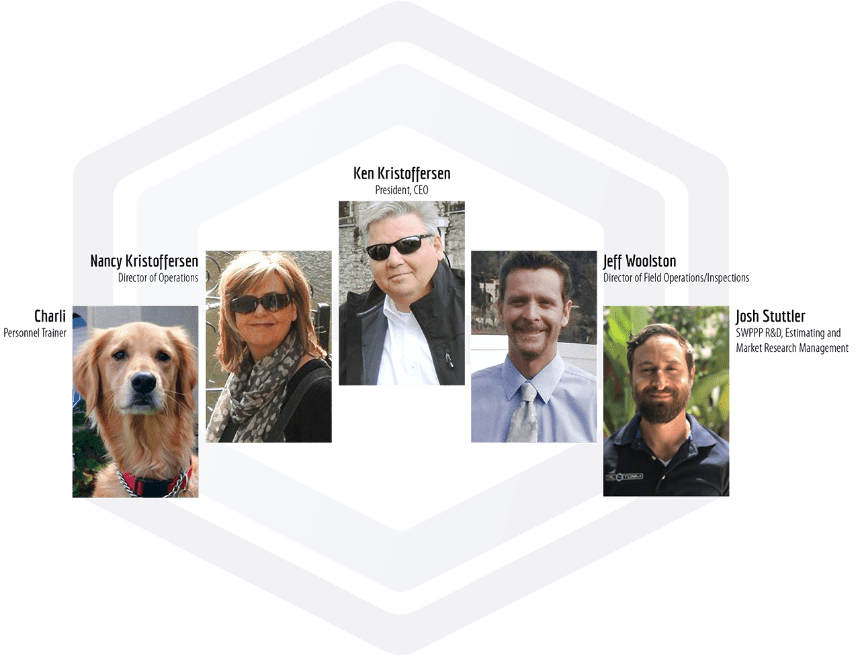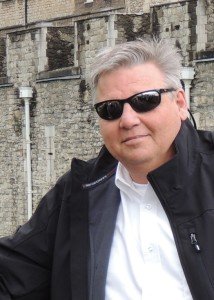 Ken Kristoffersen
President, CEO
MBA/QSP/QSD/ToR
949-351-1547
Over 15 years of environmental compliance experience including SWPPP Development, QSP/QSD/CISEC Trainer, Compliance Training Development, Site Inspection Management, and BMP consulting.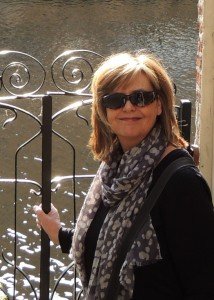 Nancy Kristoffersen
Director of Operations
949-709-2814
Over 10 years of operational experience in both District and Regional Roles driving business for results. Oversee AP/AR, and Human Resources.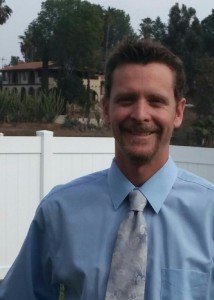 Jeff Woolston
Director of Field Operations/Inspections
QSP/CISEC
909-262-7265
Over 8 years of compliance related experience including; BMP Estimating, BMP Implementation, BMP Inspections, as well as supervising CAL-Storm QSP Inspectors.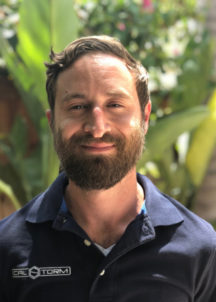 Josh Stuttler
SWPPP R&D,
Estimating and Market Research Management
949-354-5530
Over 5 Years of experience with CAL-Storm Compliance performing SWPPP Research, Development and Quality Control, as well as marketing, business development, and estimating.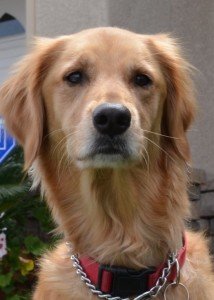 Charli
Golden Retriever
949-354-5530
Personal Trainer and corporate cheer leader.