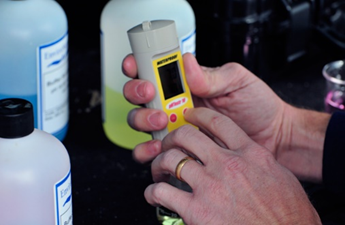 Turnkey Inspection model takes the headache out of storm water compliance
Inspection costs controlled through smart scheduling while ensuring full compliance
Experienced QSP Inspectors communicate verbally and with written reports
Timely reporting with photographs including technical support if needed
QSP inspectors have access to QSD designers if problems arise or changes are needed
Monthly onsite staff and subcontractor training provided per the CGP requirements
SMARTS support provided at no charge with each QSP contract, e.g.: NOI / ad Hoc / Annual Reports / NOT)
QSP Inspection services are a convenient way of minimizing owner and contractor exposure to potential fines. Most builders wear many different hats, and knowledge of Storm Water Compliance is an important part of the mix, much like Safety or Air Quality; but we realize that building, on time and on budget is, your primary focus. CAL-Storm Compliance provides an experienced set of eyes that will identify areas of risk, and provide both suggestions and solutions to potential areas of exposure.
The CGP requires that projects one acre or greater be not only permitted (NOI / WDID) but follow a set inspection protocol. The CGP states that at a minimum, weekly inspections must be performed by a QSP, or a well-trained proxy under their immediate control. All other inspection requirements are weather driven, e.g. pre-rain, post-rain, and during rain over 24 hours. At CAL-Storm we have found effective solutions that abide by the regulations while saving you money and providing you with piece of mind. All inspections are performed by a CAL-Storm QSP who has access to a QSD for dealing with more complicated issues, such as design effectiveness. This model ensures a more effective feedback loop between designers and field inspectors to better develop cost effective solutions to problems as they arise.
CAL-Storm Compliance inspection contracts include BMP and compliance training for contractors and their subs as required under the CGP.
CAL-Storm Compliance provides knowledgeable support for SMARTS related reporting such as the NOI, ad Hoc, Annual Reports and NOT's. We have also provided consulting support in dealing with State, County and City issues including Notices of Violation. As a firm we have been contracted as both advocate and expert witness in support of owners and contractors as they deal with the various agencies.
The inspection requirements under the CGP for various project Risk Levels and Types are presented below, deviating from these protocols with unqualified personnel is a violation which can be prosecuted.